Some vacation destinations say 'spa' or 'food scene' but not 'family-friendly'. The best say both. The following Western U.S. destinations are world-renown as wedding destinations, wine regions, or spa retreats, but have a secret: they're all surprisingly kid-friendly.
1. Santa Fe, New Mexico:
Parents may come to this charming city for the art scene, but they'll return for the outdoor recreation and historical significance of Northern New Mexico with their kids. What to do in Santa Fe with the little ones? Plan a morning at the Georgia O'Keeffe Museum, where kids get in free, and are handed personal sketchbooks for touring the galleries. Spend the afternoon at the Palace of the Governors in the historic Plaza, where kids can find trinkets of turquoise (and parents can shop higher end jewelry, such as Rippel just off the Plaza).
Devote another day to a tour of the high desert and historic Camino Real with Santa Fe Walkabouts (santafewalkabouts.com), where kids explore via an authentic Swiss army all-terrain vehicle.
2. Ojai, California:
The art and wellness-focused town of Ojai may be the perfect destination for your next yoga retreat, but it's also ready for kid-friendly adventures. Kids who love to explore on two wheels should start at The Mob Shop, which offers bike rentals and guided bike rides throughout the hilly town and surrounding areas. If off-road biking is too challenging for your group, a paved bike trail follows Highway 33 into Ojai. Consider a day trip into nearby Ventura for a Channel Islands National Park excursion, where boats to the islands depart from the Ventura harbor on a regular schedule.
In town, shop at Bart's Books with kids (you'll love the maze of book stalls) and then get ice cream at Ojai Ice Cream.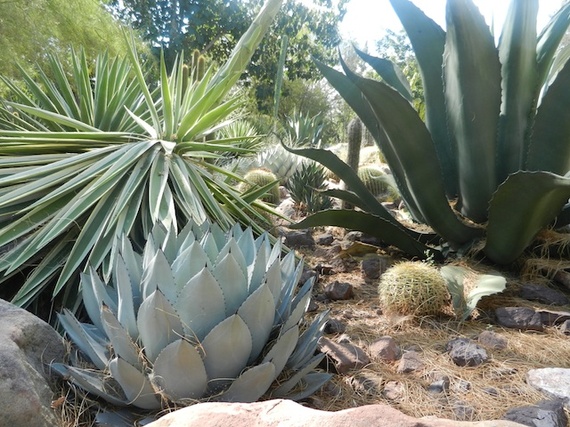 During the summer months, families must take an afternoon to visit nearby Lake Casitas and its lake, picnic grounds, and campground. You can't swim in the lake (it's drinking water), but the recreational area goes one better: the Lake Casitas Water Adventure is a water park playground with wading pools, a lazy river, and water play equipment.
3. Santa Barbara:
This lovely oceanfront town may be mecca to tired parents, but it's also ready to entertain the kids. Start by visiting one of Santa Barbara's many family-friendly beaches, and rent a paddle board, then check out the Santa Barbara Zoo, the only zoo we've seen with an ocean view! Craving some of Santa Barbara's classic serenity? Plan an afternoon at the Santa Barbara Botanic Garden, where kids learn about plant life and nature conservation. If you time your visit right, the Santa Barbara Fair and Expo thrills kids with a carnival exclusively for young children.
4. Palm Springs:
This one-time desert hideaway to the stars is now a thriving golf and spa community, with a downtown packed with fine California cuisine and spas. Take kids out on the town to Lulu California Bistro or Kaiser Grille, both upscale for adults but relaxed about kids. During the day, enjoy an adventure on the Palm Springs Aerial Tramway, which takes families from the desert floor to the pines of San Jacinto State Park over 1000 feet in elevation. Hike the trails or play in the snow in winter, then return in time for a round of golf during the lower-cost twilight tee times.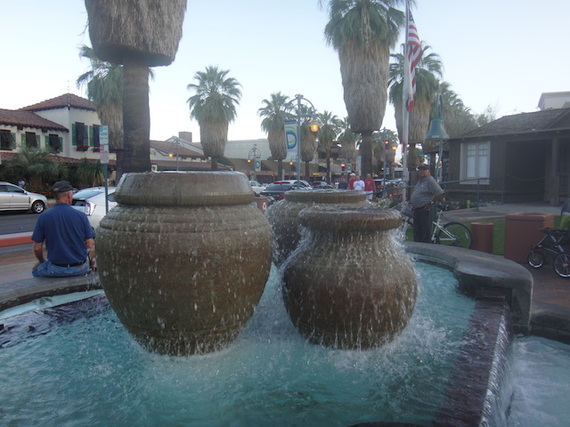 5. Willamette Valley, Oregon:
Oregon's Willamette Valley, located just outside Portland, is a thriving wine region specializing in Pinot Noir. Think it's only for adults? Kids vacation here too, joining their parents for winery tours with companies such as Grape Escape Tours, which welcome kids, but also enjoy their own fun at destinations such as the Evergreen Aviation and Space Museum, located in McMinnville. Stay at the posh but casual Allison Inn and Spa, and let the kids swim in the pool while you plan your next day's itinerary. The Oregon coast is a car ride away, and Portland offers the Portland Children's Museum and Oregon Zoo.
Article by Amy Whitley